FIC Awareness Campaign Team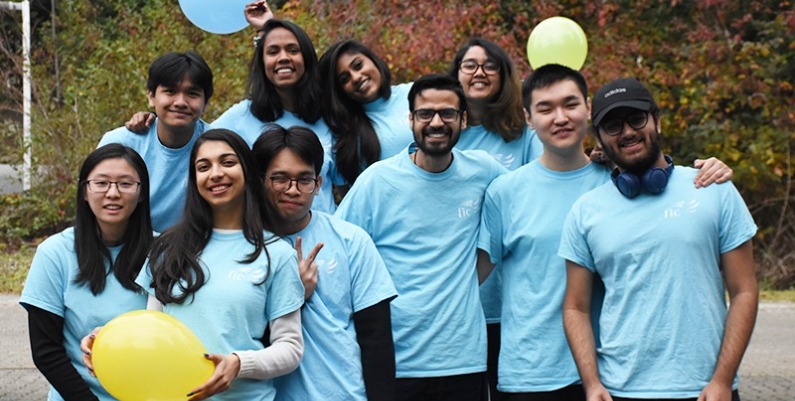 Who We Are
FIC ACT stands for FIC Awareness Campaign Team and is a group of students passionate about raising awareness about certain topics they believe are important for FIC students to learn more about. Students in this program are passionate about issues within their community on and off-campus and work hard to coordinate social events throughout the semester. FIC ACT members are also excited to share their knowledge and experience with other team members and are open to new ideas and learning from each other!
What We Do
FIC ACT works closely with Student Experience to identify the issues or topics within their community that are important to raise awareness about. Then, they create awareness campaigns virtually and/or in-person through information sessions, workshops, info booths, and more! They create events that all FIC students can participate in together and are there to provide answers to your questions and direct you to the right person to talk to! Some examples of the events the team has created include: Sustainability, Sexual Health & Consent, and Healthy Eating. FIC ACT is also a great place for you to improve your soft skills that you will be using throughout your career including presentation, teamwork, and time management skills!
Moreover, FIC ACT is the place for you if you want to feel like home. It is a great way for FIC students to make long lasting friends throughout their University life. FIC ACT members keep coming back to FIC for this community they created!
Benefits of Joining
Improvement of your public speaking, presentation & English skills
Expansion of your passion by talking and raising awareness about the things you're interested in!
Community building and connection with others who have the same values as you do
Learning of new platforms such as Trello and Canva
Chance to bond with students of similar interests!
Commitment to the Program
Positively contributing during 1 hour weekly team meetings (Wk2-WK12)
Supporting events planned by FIC ACT members
Proactively joining 4-6 mini team meetings per semester to plan out specific events
Bringing their unique ideas and perspectives to the team
Working collaboratively in diverse teams with an emphasis on strong communication and supporting your team by utilizing your strengths while also learning from team members
Attendance at training sessions before and throughout the semester including Student Leadership Training
2 Semester consecutive commitment in order to receive a certificate of completion