Choose your program
FIC's University Transfer Programs (UTP) offer international students the opportunity to be fully prepared for and begin their university studies. Those looking for a foundation program, begin in UTP Stage I. Those ready for university, can opt for UTP Stage II and complete the equivalent of first year university in a supportive and academically rich environment. After UTP Stage II, students enter directly into year 2 of their degree at Simon Fraser University.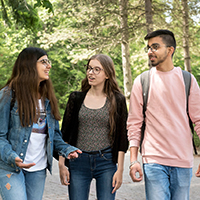 Foundation Program
UTP Stage I is a pre-university program designed for students who need to take additional courses before starting UTP Stage II.
Foundation
Associate Degree
The FIC Associate of Arts degree is a flexible two-year program that covers a broad range of subjects. Find our more about this program.
Associate Degree
Undergraduate Transfer Program Stage II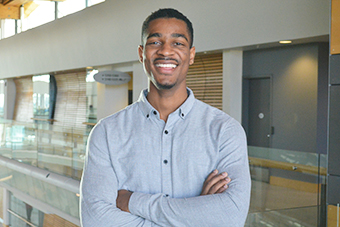 ENWONGOABASI IME EKANEM, NIGERIA
UTP STAGE II: ENGINEERING
I chose to study in Canada because of the highly-rated education system and the multicultural environment, which I've heard about a lot. I felt like I needed a smooth passage into SFU, so I found FIC which provided a pathway that allowed me to get used to the Canadian education system and to how things are at SFU. In the beginning I was nervous that I wouldn't be able to adapt to SFU and to Vancouver, but FIC's program made it a lot easier for me to get a hold of the academic and social sides of my life here in Canada.