Range: A Geography Conference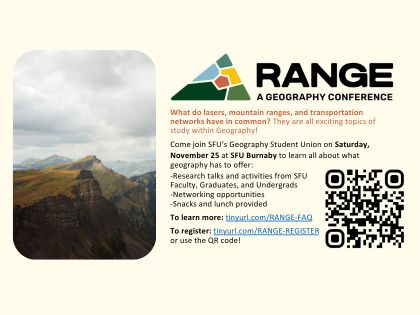 The event will consist of four sessions that highlight the major themes: physical geography, human geography, GIS, and sustainability/activism.
Date: Saturday, November 25, 2023
Time: 8:30-5:00pm
Location: SFU Burnaby Campus
Claim your spot using the registration link.
*Please note this is not an FIC-hosted event. Grab a friend and explore SFU campus events!