ELC: providing students a path to meeting FIC's English language requirements
Since 1995 The Simon Fraser University English Language and Culture program (SFU ELC) has been helping students achieve their language goals. We accept students of all ages at all levels, from foundations to high advanced. Our programs run for 1 month, 2-month, 3 month, or up to 1 year terms.
We use unique, authentic course materials which are relevant to current events. Classes are centred around English conversation in groups, friendly interaction with classmates and teachers and real English found in everyday situations. Students will complete assignments to build writing and critical thinking skills, cross-cultural comparisons, and studies. SFU ELC classes focus on building relationships through communication and cultural studies.
University Degree Pathway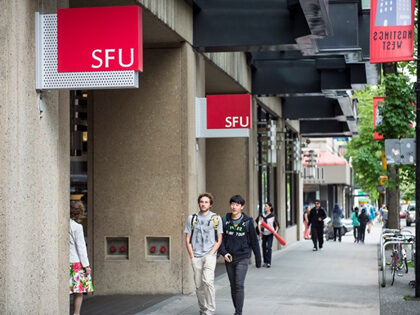 The English Language and Culture Program offers a pathway to undergraduate degree studies at SFU through Fraser International College (FIC). The ELC-FIC Pathway Program is a full-time, 16-week English program. During the second term of your studies at ELC, you will take the FIC Language Assessment Test to see whether you're ready to enter FIC. Students must have an IELTS score of 5.0 or equivalent, with no band below 4.5, to be admitted to the ELC-FIC Pathway Program (Dates and fees).
Learn more about our program by watching this video. Want to share some tips from ELC with your student network? Share them with us!